Luxurious, quality design does not need to be a costly endeavor. Architectural production and designer-client discussions don't have to revolve around the use of super expensive materials, larger or lofty spaces…… simply to maintain lofty, imaginative design ideas. Creating "good" quality design doesn't need to be inaccessible to the average end user.
The New York City Office of Emergency Management has unveiled a housing unit they believe could be the best place to ride out disaster relief efforts when the next Super-storm Sandy hits. Because Sandy (or worse) will hit again, and in a city with limited space and no disaster housing, the FEMA trailers just won't, and have never, really cut it.
We believe this housing model is more than 'temporary' or 'disaster alternative'. Many of our clients are seeking smaller, well-designed and -appointed solutions.
As an example: Garrison Architects designed the prototype for the emergency housing unit, which the NY city is currently calling the "Urban Post-Disaster Housing Prototype Program."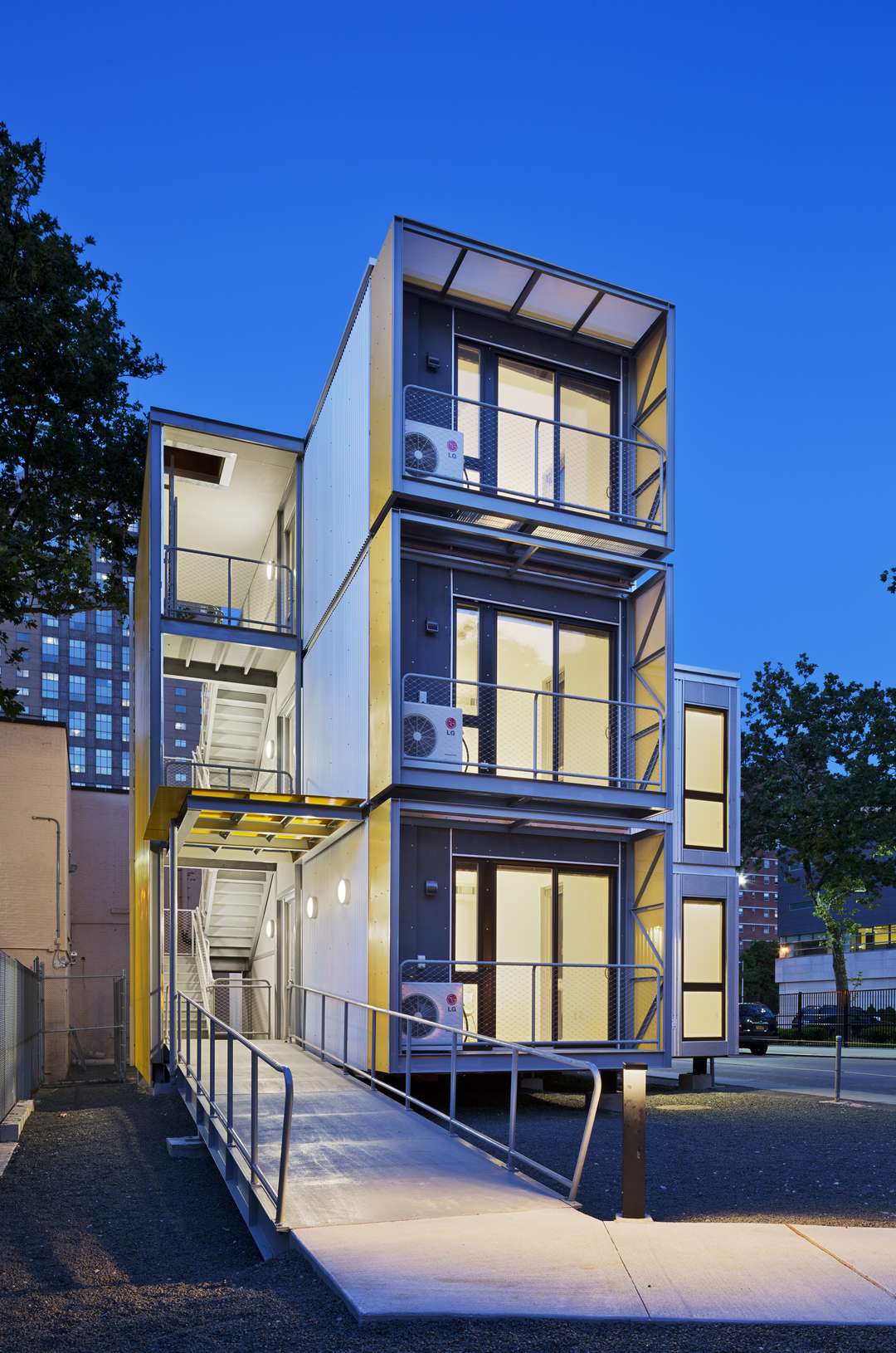 The three-story unit located in downtown Brooklyn currently houses three apartments, ranging in size from a 480-square-foot one bedroom, to an 813-square-foot three bedroom. Each shipping container–like unit is a flexible configuration of a living area, bedrooms, full kitchen, bath, and storage areas, which give the small spaces an almost homey feel — great news considering most of these so-called temporary housing units tend to be much longer term than anticipated.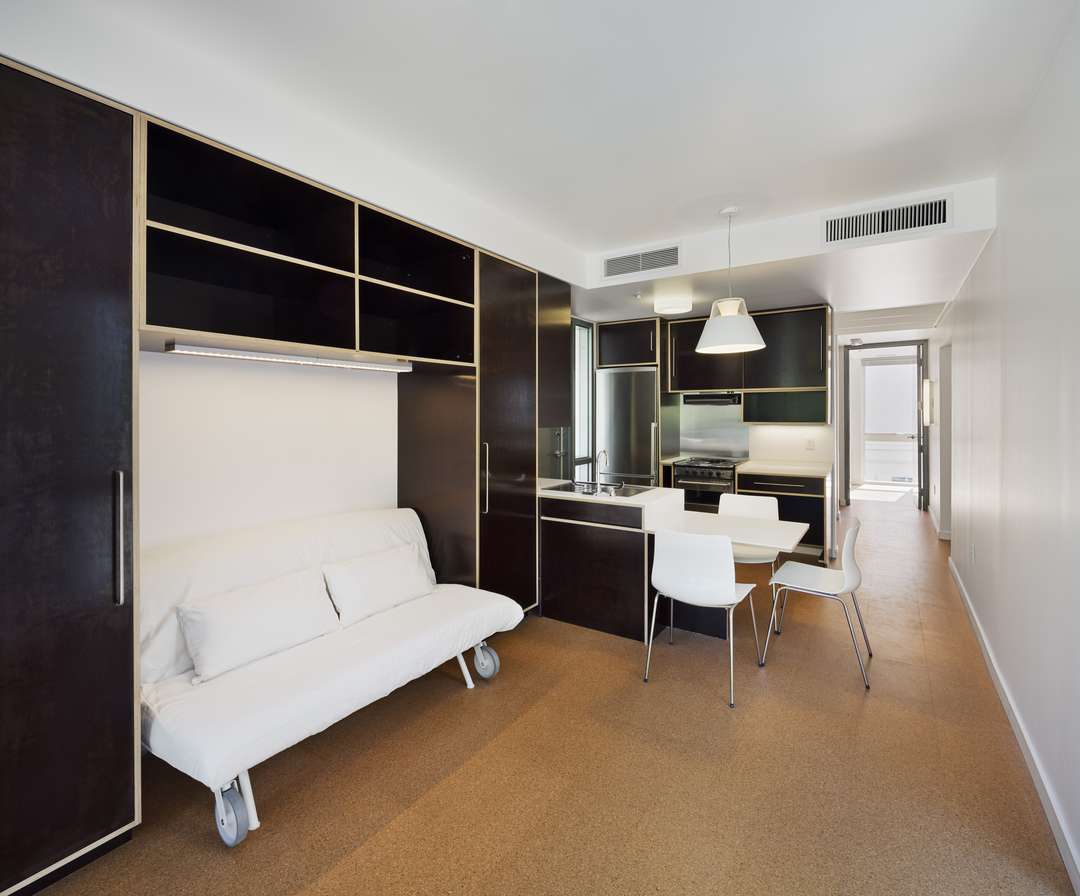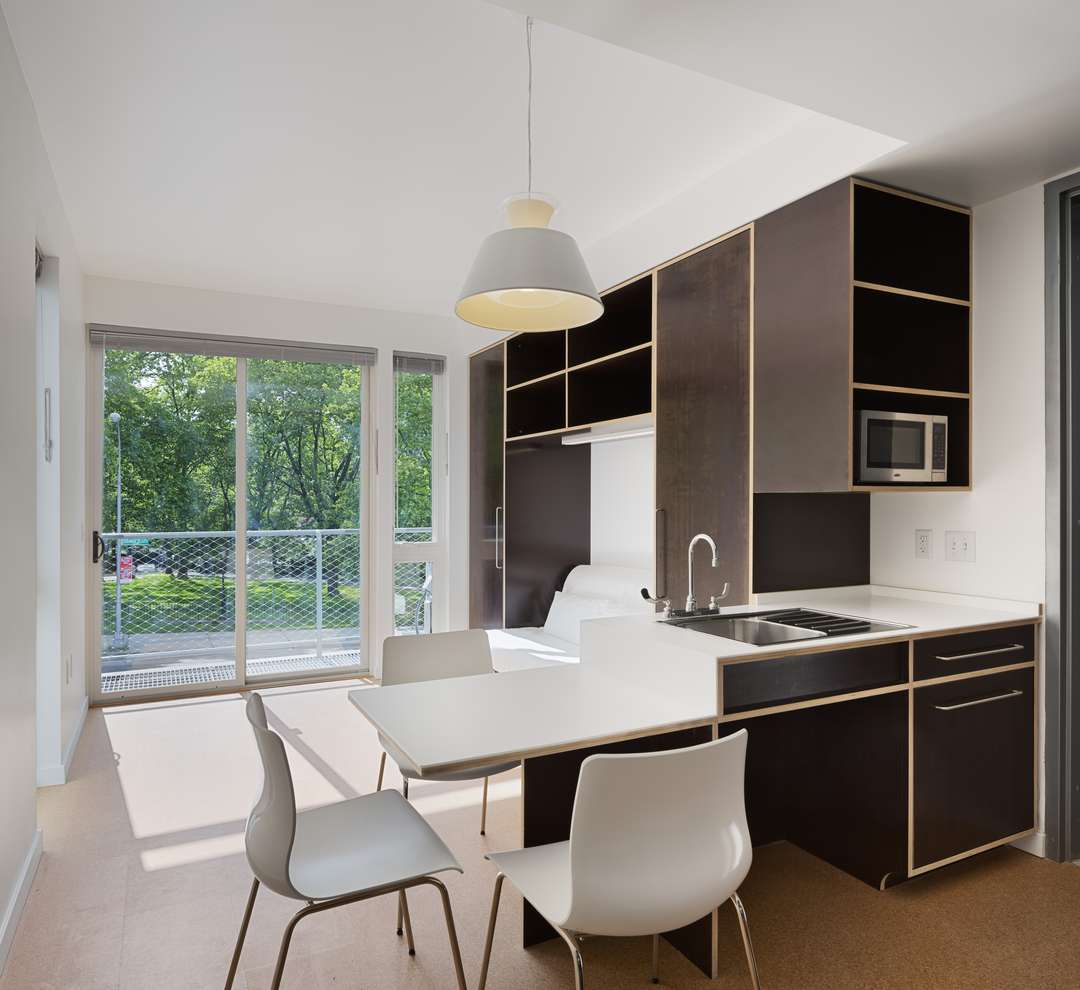 There is a growing segment of our society that would consider this type of housing permanent and luxurious. Smaller well defined and appointed spaces are our future, as development, regulation(s) and cost(s) continue to rise.
Share